CE process is usually very overwhelming for manufacturers with little or no knowledge on the topic. As a result, they often feel lost in the regulatory maze. To help out, we've provided a detailed description of all the steps that the CE marking process can include.
CE Process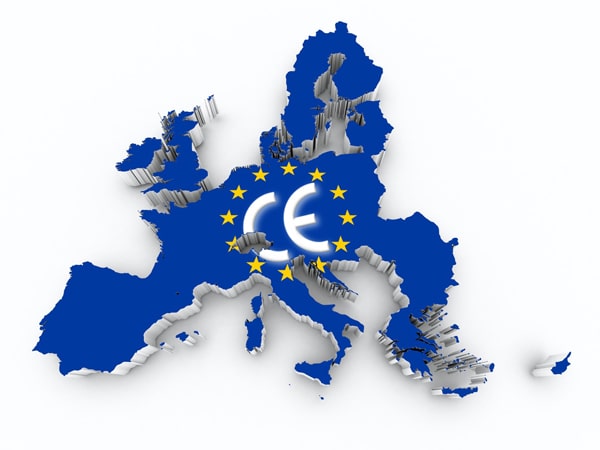 The CE Certification process includes the following steps:

 Define applicable directives and standards

 Define detailed requirements according to the applicable directives and standards

Test, evaluate and check the conformity of products

Provide technical construction files (TCF)

Issue Declaration of Conformity and CE Marking Certificates
CE Marking procedure
– CE Application Form Customers send request for registration of certification via email: info@ce-marking.vn and fill in: CE Application Form.
–  Provide information about product name, model, intended use, and catalog.
–  Provide technical documents of applied products.
 
– If the information about the product is under development and confidential, the two parties can sign the NDA (Non-disclosure agreement) on the confidentiality of the information provided.
Steps to CE Marking 
Step 1: Identify the directive that applies to the product;

Step 2: Determine the applicable EN standards and related detailed requirements.

Step 3: Test and inspect the product according to applicable EN standards.

Step 4: Provide TCF (Technical Construction File) technical documentation as required by applicable standards and directive

Step 5: Declaration of DoC Conformity, send a request to Notified Body to issue CE Marking certificate for applied products and label CE marking on product.
Special cases will be further assessed:– FPC (Factory Production Control) for products with high safety requirements according to applicable standards and directives.
For example: Building Materials Directive (EU) No 305/2011 System 1, 1+, 2 , 2+, 3, 3+, etc.
Consulting service on CE certification at Eurocert
Eurocert experts have in-depth knowledge of all requirements. CE Marking only provides requirements. With in-depth understanding and long-term experience, we provide customers with the most optimal solution to save time and costs.
We have extensive experience in CE certification and are familiar with the EU regulatory change process. We are protected and authorized officially and exclusively in Vietnam by the European Notified Body.
We have 10 years of experience, handling thousands of customers from large and small businesses, domestic and foreign businesses in Vietnam.
We provide professional service that responds quickly to customer requirements.